Hello Investigators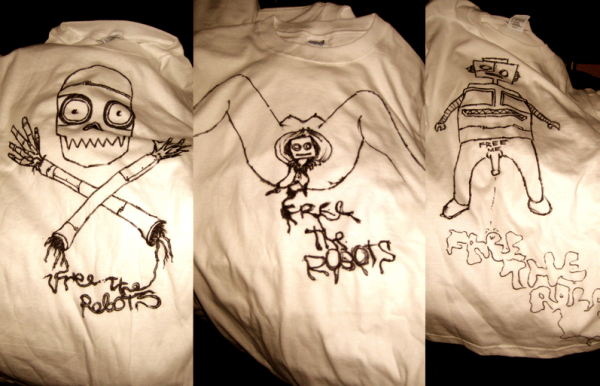 I did a post a few days ago about The Crosby but I realized I forgot to introduce myself. My names Chris, "boorring..." but you may have heard of a mysterious experiment in music called, "FREE THE ROBOTS" (myspace.com/freetherobots). I'm that guy. I reside in the ruins of Orange County known as Santa Ana. a place that I chose as my stomping and building grounds.

whats my connection with this here blog?

well Me and Vgrnts go waay back to the days i used to work at the Subject Matter Galley (R.I.P.). Vgrnts, my friend Phil, and myself were the local creeps who spent hours Lurking, Skating parking lots, Freestyling and building on some next shit. with all the interesting shit we come across on a daily basis we figured we might as well share it with you. Now that i got that out of the way, Stay tuned for more Reports and Rambles.