From now until Halloween is seriously nothing but fun stuff. WOOO!

Chris and I (WHITE GIRLS) are going to be hosting this Middle Class party Friday night, with Free The Robots spinning. There are gonna be sexy girls dressed in toilet paper mummy costumes, and our goal is to get 'em nekkid on the dancefloor, then toilet paper the venue. Woooo!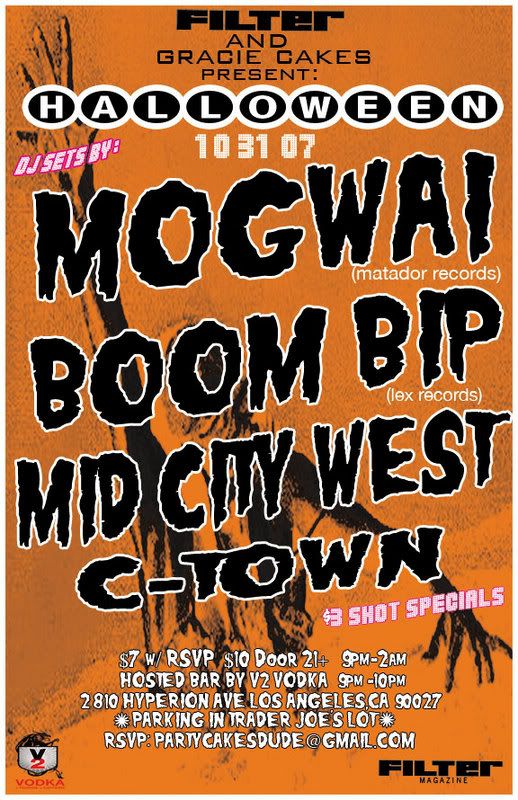 LADIES: Halloween is your one excuse out of the year to dress as a slutty, like... anything. Pirate, bus driver, waitress, umpire, kitty cat, whatever. Be sure to stop by Girl's Costume Warehouse!